As it does every year, Internet giant Amazon has set new rules for Fulfillment by Amazon sellers in 2023. Most merchants have come to expect the regular price increases from Amazon, but this year the adjustments came at a tense time - with ongoing inflation putting pressure on the buying mood and, in turn, online retailers' sales. 

Especially with the strongest quarter of Q4 ahead of us, it is essential for you as an FBA seller to analyze your logistics costs once again. In this blog article, we provide you with an overview of the most important price changes in FBA and give you 5 tips on how you can successfully optimize your logistics costs.
Table of contents

The most important FBA changes at a glance

This year, Amazon has made a particularly large number of changes, some of which have a major impact on costs. Here is an overview of the most important changes for the German business unit:
The new capacity limit replaces the replenishment limit and the inventory maximum. As of March 01, 2023, Amazon's shipping capacity limits are calculated by volume instead of units.

FBA shipping charges for local shipping were raised by an average of 6.2 %. Oversized products are particularly affected by disproportionate price adjustments.


Since March 01, Amazon has added volume weight to the shipping weight calculation. The higher value of unit weight or volume weight is used for all package size categories. Volume weight is calculated in kilograms by combining length, width and height in cm³ and dividing by 5,000. This change can result in noticeably higher shipping charges, as volume now also plays a role, rather than simply actual weight.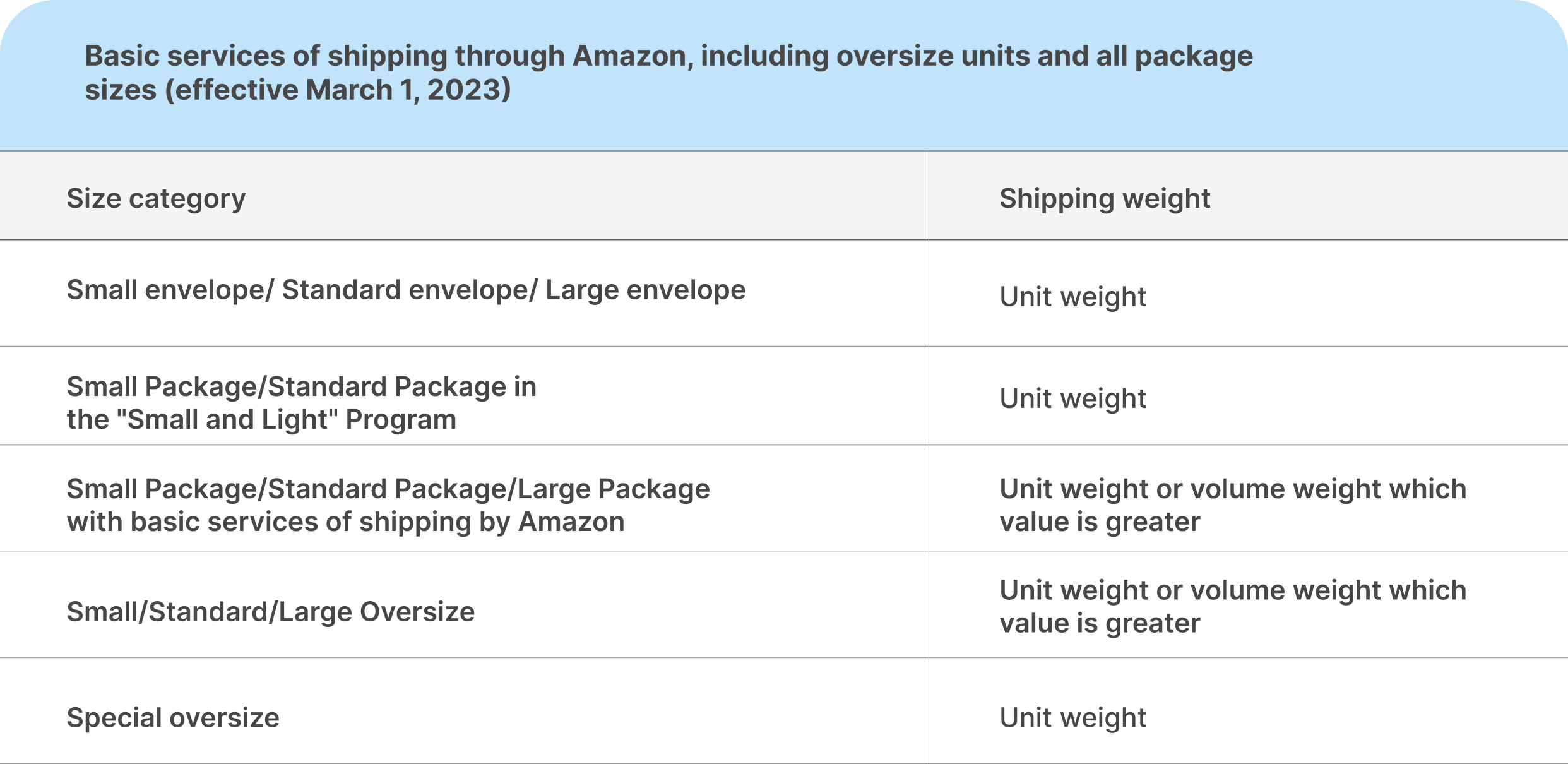 The program"Small and Light" continues to be available for products up to a certain price threshold. However, costs will increase by an average of 7.9%.


Monthly storage fees for FBA have been increased by 10 %.

Other changes include tightening for long-term storage fees, a storage usage surcharge, increased fees for returns and disposal, and reclassification of sales categories. In addition, new size and weight categories and discounts for shipping between the EU and the UK have been introduced.
But what can you do to reduce your FBA costs? And how high is the savings potential actually?
Here are our 5 tips on how you can save costs as an Amazon seller and an estimate of how high they can be.
Tip 1: Efficient inventory management - reduce storage costs

Careful planning and monitoring of inventory help to avoid so-called "shelf-warmer" and thus unnecessary storage costs. Especially during the Christmas season, you can use every free space. To do this, you should always have your inventory data in view, for example, via the FBA dashboard or an external software, such as WH1+. This way, you can access all inventory information centrally and track order processing in real time.
⇒ Savings potential: save up to 20 % in storage costs*
Tip 2: Identify trends - optimize your inventory turnover
Analyze sales data and market developments to identify trends. Which items are your bestsellers, when did they perform particularly well, and how do your sales figures compare to the previous year? How is consumer behavior changing and thus the market? An in-depth evaluation enables optimized product sales not only for the Christmas season, but for the entire year.
⇒ Savings potential: save up to 10 % on storage costs*
Tip 3: Optimize product packaging - save on warehouse & shipping costs
There are many benefits to optimizing product packaging. Compact and effective packaging can lead to significant savings in Amazon's logistics costs, especially with the March 2023 FBA price increase - for storage and shipping! Not to mention, reducing packaging materials is also more sustainable, something Deloitte says a full 63% of consumers* still value even in times of crisis.
⇒ Savings potential: save up to 10 % on storage costs and 20 % on shipping costs*
Tip 4: Diversify sales channels - make yourself more independent
By using different sales channels, you can make yourself less dependent on Amazon as an FBA seller. Building your own e-commerce website or using other online marketplaces also opens up a broader customer base and, together with the right fulfillment solution, can generate significant cost savings.
⇒ Savings potential: save up to 15 % in logistics costs*
Tip 5: FBM vs. FBA - Find the right alternative to "Fulfillment by Amazon".
With rising costs for warehousing and shipping, as well as returning your items through the online retail giant, some FBA sellers are considering using third-party logistics providers as an FBA alternative. In what is known as FBM, fulfillment by merchant, merchants take fulfillment into their own hands or enlist the help of a third-party provider. This not only potentially saves on warehousing and shipping costs, but also gives you more flexibility in managing returns and scaling your business.
⇒ Savings potential: save up to 20 % in logistics costs*
Don't know where to start?
That's what we're here for! Our logistics experts are available to advise you free of charge and work with you to find the perfect fulfillment solution. With a partner network of over 1,000 locations in Europe and the USA, we have a wide selection of fulfillment providers who are very familiar with FBM (Fulfillment by Merchant), have the right connections and can also offer SFP (Seller fulfilled Prime). Whether it's bulky goods or larger products, our fulfillment solution offers attractive conditions for storage and shipping. 

And so we could already help:

One of our customers, a successful seller of storage boxes on Amazon, previously used the Fulfillment by Amazon service to ship its products. The boxes measured 40 × 30 × 20 cm and weighed 0.89 kg. Shipping costs were based on weight and were €4.11 per piece before the March changes. However, the volume weight of the boxes is 4.8 cc/kg, which results in a shipping price of €6.89 according to the new calculation.

In the face of this significant price change, our client was looking for a professional solution to reduce their shipping costs while finding an efficient fulfillment partner. This is where Warehousing1 came in – we were able to provide him with a customized solution that not only reduced his costs by 20%, but also optimally met his logistical requirements.
Not convinced yet? Arrange a consultation! Our experienced logistics experts will be happy to help you find the perfect solution for your requirements and make the best possible use of your optimization potential.
Conclusion
In order to get the most out of Q4, it's worth investing some time and putting your setup to the test. Look around for alternatives. Working with an external fulfillment service provider can take your logistics to the next level and deliver significant cost savings of up to 25% in logistics and distribution.
*These are non-binding estimates based on past customer projects.