What it's like working in an up-and-coming logistics startup
A modern office in the heart of Berlin, a monthly mobility budget and an international team are just some of the things that make Warehousing1 a prototypical startup. As Europe's leading warehouse and fulfillment network, we at Warehousing1 are proud to have been providing tremendous value to our customers for almost 3 years now. Our new premium service WH1+ makes it even easier for our customers to flexibly scale their fulfillment. To achieve this, our employees give their best every day, contributing their ideas and implementing exciting projects.
Since it wouldn't be possible to revolutionize the world of logistics sustainably without our ambitious team members, we're dedicating our "Working in a logistics startup" series to those who drive our product. Today, you'll get to know Christoph & Nesrin. Have fun reading!
Get to know us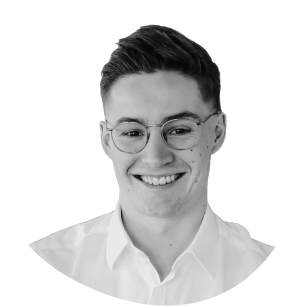 Christoph Liebig
Senior Sales Development Manager
Tasks:
At Warehousing1, he works with the team to build strategic partnerships and acquire new customers. In addition to operations, he is responsible for continuously improving internal sales processes and becoming better as a team. On top, he takes care of training new colleagues and getting them up to speed as quickly as possible. Recently, he has also been given the opportunity to assist in the interview process for potential new team members and conduct interviews on his own.
Background:
Christoph studied International Business & Management in Groningen and during his studies he completed an internship with a large German transport and logistics company in California and was in Peru for a semester abroad. Before starting at Warehousing1, he worked at a mobility startup in Bremen from day 1 during his studies and was thus able to accompany the founders on their exciting journey.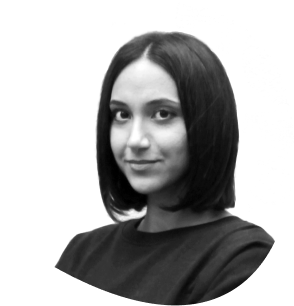 Nesrin Agamirsasade
Junior Product Designer
Tasks:
As a Product Designer, Nesrin handles all UX/UI design tasks and is responsible for the design of digital products at WH1. The focus of her work is to design innovative and creative solutions to problems in order to create unique value for users in the logistics industry with our product. Her tasks include user research, conceptual design, wireframing, prototyping, usability testing, quality assurance, presentations, iterations based on feedback from product managers and developers, implementation and optimization of new and existing functions and features. In addition to product design, she is also partially responsible for marketing tasks.
Background:
Nesrin graduated from Humboldt University in Berlin with a bachelor's degree in art history and business administration. During her studies she gained experience in marketing management at a Swiss IT company, where she was also responsible for many UX and web design tasks. After a closer look at UX/UI processes - with the perfect mix of business, technology and design - she started her further education in UX/UI design at the Tech School Ironhack in Berlin. Afterwards, she gained valuable experience as a freelancer on various projects that helped her get to know different products, companies as well as users. She now brings this to the holistic product development cycle at WH1.
 5 questions to... Christoph & Nesrin
1. What does an ordinary working day look like for you?
In the morning, we as the Sales Development team have a joint check-in with the Business Development team, where we discuss our deadlines and potential challenges. Possible synergies between Sales and Business Development usually emerge in the course of the conversation. After the check-in, which currently always takes place virtually, I work operationally. Accordingly, I usually spend the morning and afternoon in customer meetings. From the late afternoon/evening, I send out a few more emails and then take care of my side projects, such as process optimizations or preparing for internal appointments. Currently, I am also preparing the onboarding for a new colleague.
We start the day with a tech standup in which we discuss our tasks in a video call. During this meeting, we discuss the goals of the day and clear up any ambiguities. Product development is an iterative process, so my daily workflow includes many calls with the Product Team. We discuss ideas, mockups and user flows. Then I move into the concrete implementation of designs using tools like Sketch and Figma. Basically, there are many factors to consider, which makes it a very creative and analytical process. I usually end my workday with the wrap-up, where I plan my to-do's as well as my appointments for the next day.
2. What is your personal highlight of Warehousing1's corporate culture?
The trust you are given from day one, our culture of making mistakes, the young team and most importantly the non-existent hierarchy. Whether you are an intern who has only been with us for three months, a junior, a senior, a head-of or a founder: every opinion is valued and discussed. If you have a different opinion, it will be clarified at the ping-pong table or over a glass of vino 😉
A pleasant working atmosphere, empathy and transparency, which are promoted by an open communication culture; exciting tasks, the exchange and cooperation with colleagues, structuredness, the innovative product and a lot of personal responsibility.
3. What opportunities does Warehousing1 offer you for further career development?
I only had a little experience in sales when I started at WH1, but I found my way around pretty quickly. This is definitely also due to the culture of making mistakes and the helpful team. As a result, I was promoted to senior after just eight months and am now already sitting on the other side of the table when it comes to job interviews - that's definitely fun.
On the one hand, I'm promoted through ever larger projects in the respective area of responsibility and thus have the opportunity to grow with the tasks and expand my skills. On the other hand, WH1 invests in its employees with a training program that enriches us both personally and professionally.
4. If you had to describe to a friend in a few words why a job at Warehousing1 pays off, what would you say?
The opportunity to quickly implement your own ideas and help shape something that is far from finished. The opportunity to take on responsibility from day 1 and a young, dynamic team.
Working at Warehousing1 gives you the chance to get involved in the startup and take on a lot of responsibility. Working together in the team is very enriching and a lot of fun, which is not least due to the appreciation, support as well as recognition. In addition, it is very exciting to be part of such a fast-growing and successful startup as well as the fact to have such a big influence on the product design.
5. Team spirit is very important at WH1. Tell us about a particularly positive situation!
I'm originally from Bremen and went to Berlin last year in July to sign my contract and view an apartment. The contract signing turned into a dinner and we were out until the wee hours of the morning and I got to meet the first team members before my first day!
It's always a great highlight to see when a new feature is launched and to know how much passion and energy every single product and development team member puts behind it.