Now that we have dealt extensively with topics related to green fulfillment, sustainable packaging or even sustainability in procurement processes in recent weeks, this article is about our own responsibility and the contribution that Warehousing1 makes in terms of sustainable fulfillment solutions.
Table of contents:
Short delivery routes for greater sustainability - with Warehousing1
Warehousing1 offers its customers a broad network of fulfillment service providers with a total of 1,000 different locations in Europe and the USA. This makes us one of Europe's largest providers of flexible and scalable fulfillment and warehousing services. Warehousing1 thus not only actively supports the growth of young and established e-commerce stores at the same time, but also contributes to CO₂ reduction and thus to greater sustainability for its customers. With the help of its extensive partner network, Warehousing1 is able to offer almost every e-commerce store across Germany optimal fulfillment locations throughout Europe, depending on preferred delivery areas. This helps to keep delivery routes to end consumers short and thus actively save CO₂ emissions. In the future, we will continue to work on further expanding our network to provide all customers with an even more extensive network of fulfillment service providers.
Sustainable partnerships
Although Warehousing1's partner network already consists of over 1,000 locations throughout Europe, we are always striving to offer our customers an even more comprehensive service. On the one hand, Warehousing1 employees are constantly working to expand the extensive partner network in Germany and Europe even further in order to enable the most flexible and shortest possible delivery routes for our customers. On the other hand, we are constantly trying to expand our horizons and are always looking for new solutions and ways to offer sustainable fulfillment solutions. One important goal is to increase sustainability in warehouse logistics in the long term through our innovative product. For example, through more than 1,000 partner locations in Germany and Europe, we can establish decentralized warehouse networks as well as urban microhubs and shorten transport routes. Processes can also be made more efficient through our digital tools. In addition, we enable our logistics partners to make greater use of their warehouses and avoid unused space.
SendMePack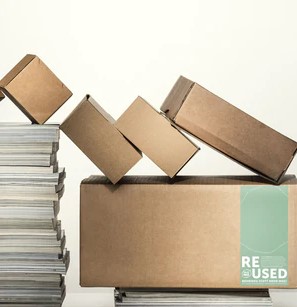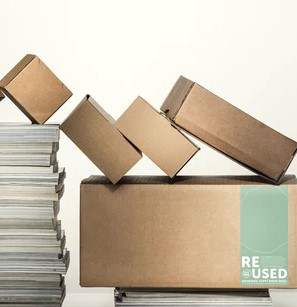 Warehousing1 is a partner of SendMePack, a start-up whose mission is to make shipping packaging more sustainable. In the logistics centers, SendMePack employees take incoming outer packaging that would otherwise go to waste and give it a second life. In this way, they turn disposable packaging into reusable packaging in just a few simple steps. Each SendMePack used by a fulfillment service provider or e-commerce store replaces a conventional package. SendMePack works with selected logistics companies and fulfillment service providers, some of whom are also part of the Warehousing1 partner network.
Leaders for Climate Action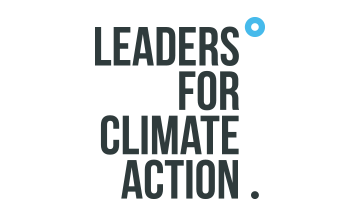 Not only for our numerous partners and customers does the term "sustainability" play an increasingly important role, but internally we at Warehousing1 also take the topic very seriously and always try to challenge ourselves in this regard and develop further. For example, Warehousing1 is a member of the voluntary corporate climate protection association Leaders for Climate Action. With their membership, the members of Leaders for Climate Action voluntarily commit themselves to actively advocate climate protection at the company level.
Participating companies support reforestation projects, for example, in order to keep the CO₂ footprint of their own business as small as possible. The overarching goal of the initiative, which is largely made up of companies from the digital industry, is to make the entire industry climate-neutral. This involves not only reforestation projects, but also internal conversions. For example, two-thirds of the members already rely entirely on green servers. The project now has over 1,700 member companies, with over 390,000 employees, in 43 countries worldwide. And the trend is still rising.
Acting independently
In addition to expanding sustainable partnerships and becoming a member of Leaders for Climate Action, we at Warehousing1 also take responsibility ourselves for acting more sustainably in our day-to-day work.
On the one hand, we pursue a Reduce & Reuse policy internally, which is integrated into the daily work of all our employees to the best of our knowledge and belief. This includes, for example, the reduction of paper consumption in any form, the avoidance of business flights where possible, the best possible reuse of IT materials, or the planned switch to more sustainable energy providers.
At the same time, we are very pleased to announce that Warehousing1 will work more intensively on internal ESG projects in the future. Responsible for this is a newly created role as ESG Officer. In the future, our ESG Officer will drive further internal projects with a focus on sustainability. Our first goal is to calculate our specific CO₂ footprint in order to develop concrete projects and targets for the future.
Our ESG officer is always happy to receive your questions, feedback or suggestions. If you would like to get in touch, please contact us by e-mail at:
Kima Harring
[email protected]
If you would also like to make your warehousing activities more sustainable, please contact us. In our warehousing1 network we can find logistics locations, near you or near your customers*. We also have green logistics providers who can help you reduce your Scope 3 emissions. We look forward to your inquiry!