What are the advantages of working in a young logistics start-up?
Of course, the start-up culture is exciting, unique and involves a high degree of personal responsibility. We at Warehousing1 are convinced that especially with a high workload, leisure and some time off should not be neglected. As one of the fastest growing companies in Germany, we rely on the motivation of our employees, who drive us and our product forward.
With Friday drinks & dinners, regular team events, table tennis in the office and many other benefits, fun at work is guaranteed.
Deshalb widmen wir diese Reihe "Unser Team im Fokus" auch denjenigen, die sich jeden Tag aufs neue ins Zeug legen und dazu beitragen, die Welt der Logistik nachhaltig zu revolutionieren. Heute lernst du Frieder, unseren Head of Product und Teresa, eine unserer Partner Manager kennen. Viel Freude beim Lesen!
Get to know us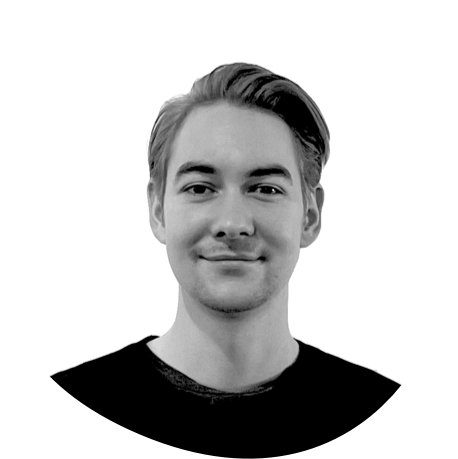 Frieder Rietschel
Head of Product
Tasks: New development of software products such as our integration platform, further development of the existing WH1 platforms and website, management of the product design & software development team, development and realization of the product roadmap, coordination with external and internal stakeholders regarding all software topics
Prior to Warehousing1, Frieder worked for four years as Product Manager at the Berlin-based craft start-up Homebell and was the Product Lead Data at the HealthTec start-up Medwing.
Teresa Hofmann
Partner Manager
Tasks: Exchange with existing WH1 partners and development of the network with new logistics partners, support of customer projects on the partner side, acquisition of partners for new projects, implementation of new processes
Teresa originally worked in the tourism and event industry. She joined Warehousing1 after working at Park Hyatt in Dubai, the Hotel Adlon Kempinski and the Berlin catering start-up Caterwings.
 4 questions to... Frieder & Teresa
1. What does an ordinary working day look like for you?
My day starts with the daily standup with the design, product and software development team to coordinate the goals of the day. Then I usually have 5-6 meetings with WH1 staff and WH1 partners to prepare and drive the development of new features. I am also responsible for writing detailed product specifications and documentation, as well as creating mockups and designs. Then I coordinate the progress of pending projects with the other product managers to ensure the ideal use of all team capacities.
My morning starts with a meeting with my colleagues in Partner Management. This is where we discuss what's on the agenda for the day: e.g. various projects, the exchange with our partners, the expansion of our network. I really like to start the day with direct communication, because this way the tasks are clearly defined for everyone and every single day brings the corresponding output. I can arrange the day itself freely and diverse. I work on new projects, am in exchange with our potential partners and existing partners, but of course also with my colleagues from the other departments at Warehousing1.
2. What is your personal highlight of Warehousing1's corporate culture?
A team in which everyone is involved whole-heartedly and with everything he/she can do - from day 1 on. Everyone is ready to take on new challenges and give their 100% to solve problems and, above all, to make progress. We do this not only as individual employees of WH1 but even more as a team that supports each other whenever necessary. If you have a problem, it becomes a problem that we solve together as WH1.
I really enjoy seeing that we can offer customers and partners real added value through optimal solutions in logistics. I think that is also what drives the employees at WH1. Having also changed departments within WH1, I know that this drive and the motivation to work on a vision can be found across all departments.
3. What do you personally see as the advantages for you to work in logistics in an early stage start-up?
My strongest personal reason to work for an early stage start-up is the opportunity to take on a lot of responsibility. It's the chance to help shape a product and an entire company from the ground up, building a team that comes together every day to revolutionize the logistics industry. This industry offers incredible potential for new technologies and approaches and has enough room for quite some players to take on this challenge.
Further development - in many ways. I see it for example in the design of our platform, the general digitalization of the industry and the growth of Warehousing1. It is very exciting to see what can change in such a short period of time. I notice how the industry is becoming more and more efficient and effective with the help of progressive digitization. On the other hand, there is also the personal development of my competencies: You grow in a team, you have responsibilities, but also a lot of freedom and you are not caught in structures.
4. If you had to describe to a friend in a few words why a job at Warehousing1 pays off, what would you say?
A lot of responsibility, more opportunities for further development than you can even imagine, a really strong team that puts its heart and soul into its work and has acquired incredible expertise in a very short time.
The exciting insights into the logistics of various companies and markets worldwide are unique. It's also fun to be part of a successful startup that adds real value to the customer and helps to ensure that resources are used optimally.