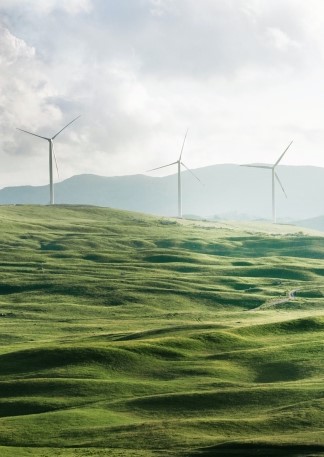 For many customers and end consumers, the topic of "sustainability" has long since ceased to be a secondary consideration when shopping online. Green fulfillment, sustainable packaging and environmentally conscious actions by companies are often just as important to them as fast shipping and the quality of the product itself. E-commerce stores and logistics companies are therefore feeling an ever-increasing social demand to make their business more sustainable. However, sustainable action to protect the environment is also occupying more and more companies from within, and terms such as corporate social responsibility (CSR for short) have long been part of the core values of corporate identity for many brands and service providers. The expectations of customers and the company's own responsibility for sustainable action pose major challenges for companies of various sizes. This article explains what the terms "sustainability in logistics" are all about.
Table of contents:
Has logistics become an environmental burden?
Trade is steadily increasing from year to year, and with it the consumption of a wide variety of resources continues to rise. And these goods have to be moved, releasing CO2 and consuming energy in various ways. With the onset of the Covid 19 pandemic, there was a big boom in e-commerce, which further amplifies this effect. At the same time, there was also a sharp increase in packaging waste as a result. However, these are all effects that also offer many opportunities for e-commerce or logistics companies to act more sustainably at various points in supply chain management and become more sustainable by simple means.
Why sustainability in logistics is becoming increasingly relevant for companies
Sustainability is playing an increasingly relevant role, especially for the Millennial generation. A study by PWC found that two-thirds of the millennials surveyed pay attention to sustainability when shopping. According to the study, sustainability is the third most important purchasing criterion after quality and price. At the same time, in a study by PWC, 85 percent of those surveyed stated that they inform themselves about sustainability issues and, according to bitkom, 86 percent would gladly and voluntarily use reusable cardboard boxes in order to reduce the burden on the environment and act more sustainably. If all these factors are considered together, a clear picture quickly emerges with regard to the sustainability needs of this high-purchasing target group.
Particularly for e-commerce, to which more and more customers have turned in the past two years, the sustainability aspect has come more and more into focus in view of rapidly growing order volumes and the high demand for resources. For this reason, more and more large e-commerce stores are anchoring the topic of sustainability more firmly in their corporate identity – and are thus putting smaller and medium-sized e-commerce companies under increasing pressure. The term "resources" in particular should be a strong focus for those responsible, because resource-conserving actions and thus a reduction in costs ultimately also benefit the profits of companies. Attention is also being paid to the fulfillment of goods. Customers increasingly see the companies themselves as having a responsibility to act sustainably and to develop and offer appropriate, sustainable shipping options. This includes, for example, factors such as sustainable and reusable packaging, but also CO2-neutral last-mile-deliveries by e-load bike, such as those already being tested by the Hermes parcel delivery service in some German cities.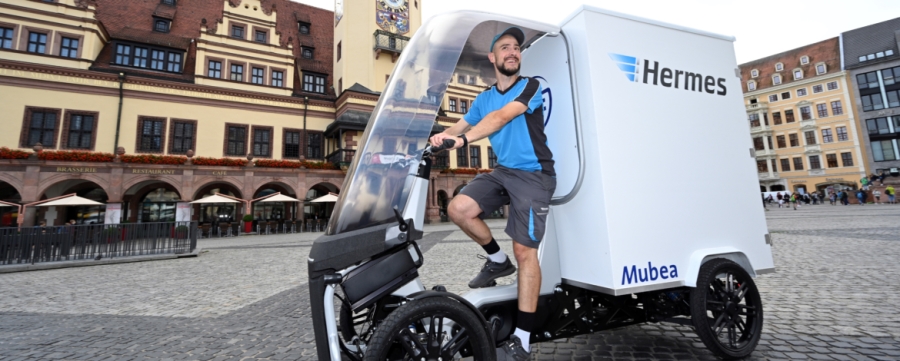 Sustainable logistics providers: What sets them apart?
One of the central factors of sustainable trade is sustainable resource management. However, from the point of view of consumers and other stakeholders, other factors also play a role when it comes to assessing a company as "sustainable". In this context, the term "corporate social responsibility" will therefore be discussed in more detail. The term CSR basically describes responsible action that is integrated into corporate processes on a voluntary basis in order to take social and ecological aspects into account. In addition to environmentally conscious actions, which include reducing packaging waste or cutting greenhouse emissions, for example, this term thus also refers to social and corporate factors. Logistics companies that want to act sustainably can, for example, pay attention to diversity in hiring processes or sustainable storage & process management in day-to-day business. The concept of corporate social responsibility can be seen in close connection with that of environmental social governance (ESG for short). CSR/ESG factors can be divided into three categories:
| Environmental (environmental aspects) | Social (Social Aspects) | Governance (Unternehmerische Aspekte) |
| --- | --- | --- |
| Reduction of environmental pollution |  Hohe Standards bei Arbeitssicherheit und Gesundheitsschutz | Sustainable procurement management |
| Reduction of CO2 emissions | Diversity in hiring processes | Sustainable resource management |
| Use of energy-efficient vehicles and techniques | Compliance with core labor rights | Diversity and internal equal opportunities |
| Efficient use of energy and raw materials | Fair conditions at the workplace; appropriate salary | Sustainable process management |
More sustainability in logistics thanks to digitization
When it comes to the long-term introduction of ESG factors in everyday business, many companies are still afraid of rising costs, but change processes should rather be seen as an opportunity. One of the possible levers for greater sustainability is digitalization. Digitalization is advancing at an almost groundbreaking pace in all industries, and the logistics sector is no exception. Digital technologies can make a significant contribution to improving sustainability factors. These include cloud technologies, digital goods tracking, automated goods management and ERP systems. The strategic planning of digitization processes therefore offers companies numerous opportunities to optimize their own processes. However, there is no "one" master solution. Digitization processes must be weighed up sensibly and thoughtfully depending on the business model, the digital infrastructure, the available expertise and many other factors in order to generate a long-term and sustainable effect.
Conclusion
Holistically, logistics offers incredible potential to make retailing more sustainable overall. From energy management, to packaging materials, to supply chain management and the digitalization of various processes, there are a great many possible approaches. While these require short-term adjustments and investments, they can usually have a positive long-term impact on various aspects of the business and are important for its long-term survival.