It's all a bit tougher for startups in the European e-commerce market. The market for startups was more competitive in 2022 than it was in 2021. This is especially true for retailers who rely on direct-to-consumer business – after all, growth is declining and online giants like Amazon are benefiting. In Germany, Amazon recently expanded its market share to 56 percent.
Startups that want to hold their own in this market despite a weakening economy must rely on smooth order processing and excellent customer service. A frictionless process for returns and exchanges is a key aspect for customers. For online retailers, however, returns can generate considerable costs and extra work. However, new SaaS solutions show that there's an easier way. In this blog post, we discuss the challenges of returns for online retailers and how new solutions can help.
Table of contents:
Why online retailers want to avoid returns
Almost no issue is less popular with online brands than returns. While a smooth returns process is absolutely essential to the customer experience, for online retailers every return means a lot of work and reduced revenue. If the customer doesn't want to keep the product, they have to somehow return them to the warehouse. Since smaller online retailers in particular rarely have a large network of stores, this is usually done by mail. Accordingly, this results in costs that are usually borne by the retailer. Additionally, every exchange initiated is followed by a significant service effort
Customers are spoiled by the simple processes offered by large online retailers. As a result, most of them expect free returns for online purchases. Given the tight margins in online retail, every return is a significant expenditure that reduces profit. But it is not only direct costs such as those for shipping that have an impact; the work involved in returns should not be neglected either. Especially if processes in the warehouse and customer service are not automated, the retailer has to make some capacity available for each exchange and return. This concerns labor in the warehouse to receive and process the return as well as in customer service.
Returns: These are the challenges with exchanges or returns
A look at the many steps involved in a manual return on the part of the logistics provider and customer service shows why returns are a sensitive topic for brands. Here are some examples of the effort and cost behind a manually managed return:
Initiate return
With some smaller D2C startups, customers have to go through the hassle of initiating a return and ask customer service manually, for example by email, to initiate the process for a return.
Create return label
Next, customer service has to create a return label and send it to the customer. This means that the customer is dependent on manual initiation by customer service, which significantly increases the time required for returns. If the email with the label then ends up in the spam folder, additional effort may be required for service requests.
Deal with unused inventory
The longer the returns process takes, the longer the goods are missing from the warehouse. The retailer may therefore not have the goods in his inventory and cannot sell them for the time being. Depending on how good or bad your logistics provider is technically, the logistics provider may have to manually enter returned goods that arrive in the warehouse into the inventory before they are available online again.
A manual return takes a long time and has a significant negative impact on customer satisfaction. A negative experience in the returns process can lead to customers not ordering from you again. But the opposite is also true: a good experience can bring you loyal customers.
Smooth processes: Returns can also be an opportunity
In a perfect world, every piece of clothing ordered online fits perfectly, every lipstick is the right color, and every piece of furniture matches beautifully. The retailer makes sales without additional effort and the customers are happy with their purchases. Everybody wins. But the reality is different. Customers return at least one in ten items ordered online.So exchanges and returns are unavoidable factors for online retailers. But despite the many pitfalls and additional costs, D2C brands should see returns as an opportunity.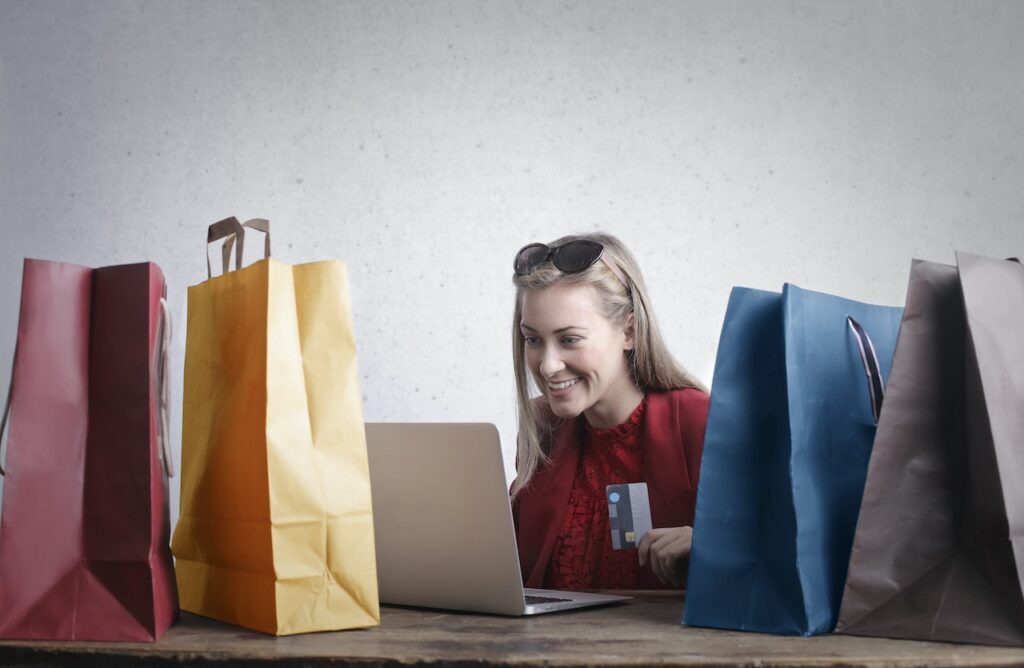 An absolutely smooth returns process – as customers are used to from the big online retailers – can be a particularly strong argument for shoppers to order from a brand again. Instead of lamenting the effort and cost of returns in online retail, D2C brands should rather try to optimize processes to stick out amongst the competition. New SaaS solutions can be a particularly efficient solution here for reducing costs and minimizing the work for the company's own customer service.
How SaaS solutions make returns processes better
The functions that SaaS solutions offer to improve all aspects of fulfillment are manifold. The results are an improved cost structure and perfected processes internally and on the customer side. For those interested in learning more about SaaS solutions, you can read our blog post about it . Let's focus on four areas of improvements you can achieve with SaaS solutions:
Empowering customers
The SaaS solution you choose for your returns fulfillment should help your customers take action themselves. This means that you should offer them an easy way to track and process orders via a portal and, if necessary, initiate the returns process themselves. The important thing is to reduce the hurdles to this step. Anything else leads to frustration among customers. To reduce these hurdles, give shoppers a simple way to log in using only their order number and postal code, without having to create an account.
Reduce customer service effort
If your customers can take action themselves, this has a pleasant side effect for you: your service costs are significantly reduced. In the best case, this even saves on personnel costs, as you can serve more customers with the same number of customer service employees. Customers can initiate returns themselves and create a returns label via a dedicated returns portal.
Goods are sellable again faster
By eliminating many manual steps with a returns portal, you significantly reduce the time from initiation to receipt of the return. This means that the goods arrive at the warehouse faster and you can put them back into circulation as quickly as possible. This way, you reduce the time when the goods are not sellable. This can make an important difference especially for popular goods or those with low stock levels.
Better inventory management
Because a SaaS-based returns portal communicates perfectly with your logistics provider's warehouse management system, you can be sure that returned goods are always reflected correctly in the inventory. Returns that are on their way to the warehouse can even be displayed again as "available" in the stock levels. This allows you to sell goods shortly before they arrive in the warehouse. However, you have to live with the risk that your customer may have to wait a little longer than usual for the goods if there are delays in the delivery of the return. Overall, modern SaaS solutions significantly improve your inventory management.
Conclusion
For online retailers, returns are an inevitable part of their business. Therefore, it makes no sense to dwell too much on the negative consequences of returns. It is more important to see returns as an opportunity for a good customer experience. SaaS solutions are an important key to more efficient processes that can convince your customers of your brand.
If you are interested in improving your returns processes with a SaaS solution, please contact us. Our consultants will be happy to assist you.