Summary: Leandro Loiacono joins Warehousing1 in the role of the Chief Technology and Product Officer (CTPO). Leandro previously served as Group CTO for the leading French marketing software company Sendinblue, where he led a team of about 150 developers. He will shape the further development of Warehousing1's cloud-based eCommerce platform.
Warehousing1 today announces the appointment of Leandro Loiacono as Chief Technology & Product Officer (CTPO). In his role, he will expand Warehousing1's product portfolio and lead the company's growing tech team.
Leandro will be responsible for driving the long-term technology vision for Warehousing1 towards a SaaS company. In line with the founders, he continues to advance the development and execution of the recently launched WH1+ The new solution offers seamless integration of various shop systems into warehousing management systems and displays, among other features, real-time data of incoming and outgoing goods, up-to-date stock levels, an overview of the processing status of orders & returns, and further tailor-made KPIs.
"Leandro joins Warehousing1 at a crucial time, bringing leadership, operational and technical expertise to help us further develop our success story as one of Europe's largest warehousing and distribution networks, which we have been able to build in just two years," says Fabian Sedlmayr, Co-Founder and Managing Director of Warehousing1. Sedlmayr continues: "After acquiring almost 400 B2B customers and handling millions of ecommerce orders, product and tech will be the crucial driver of further growth. With Leandro, we will be able to lift our teams to the next level. Product development and growth coupled together will enable us to create even more added value, and Leandro will help us achieve that target."
Leandro brings along over 20 years of experience in the tech industry, leading highly performant engineering teams. He recently served as Group CTO at Sendinblue, a leading SaaS company in the marketing software space, where he led a team of about 150 developers. In previous positions, he acted as Chief Technology Officer at various successful ecommerce companies. As part of his duties, Leandro was responsible for building and scaling online businesses. Having extensive experience in the ecommerce sector, he knows precisely the demands and specific needs of ecommerce shops from a technological perspective.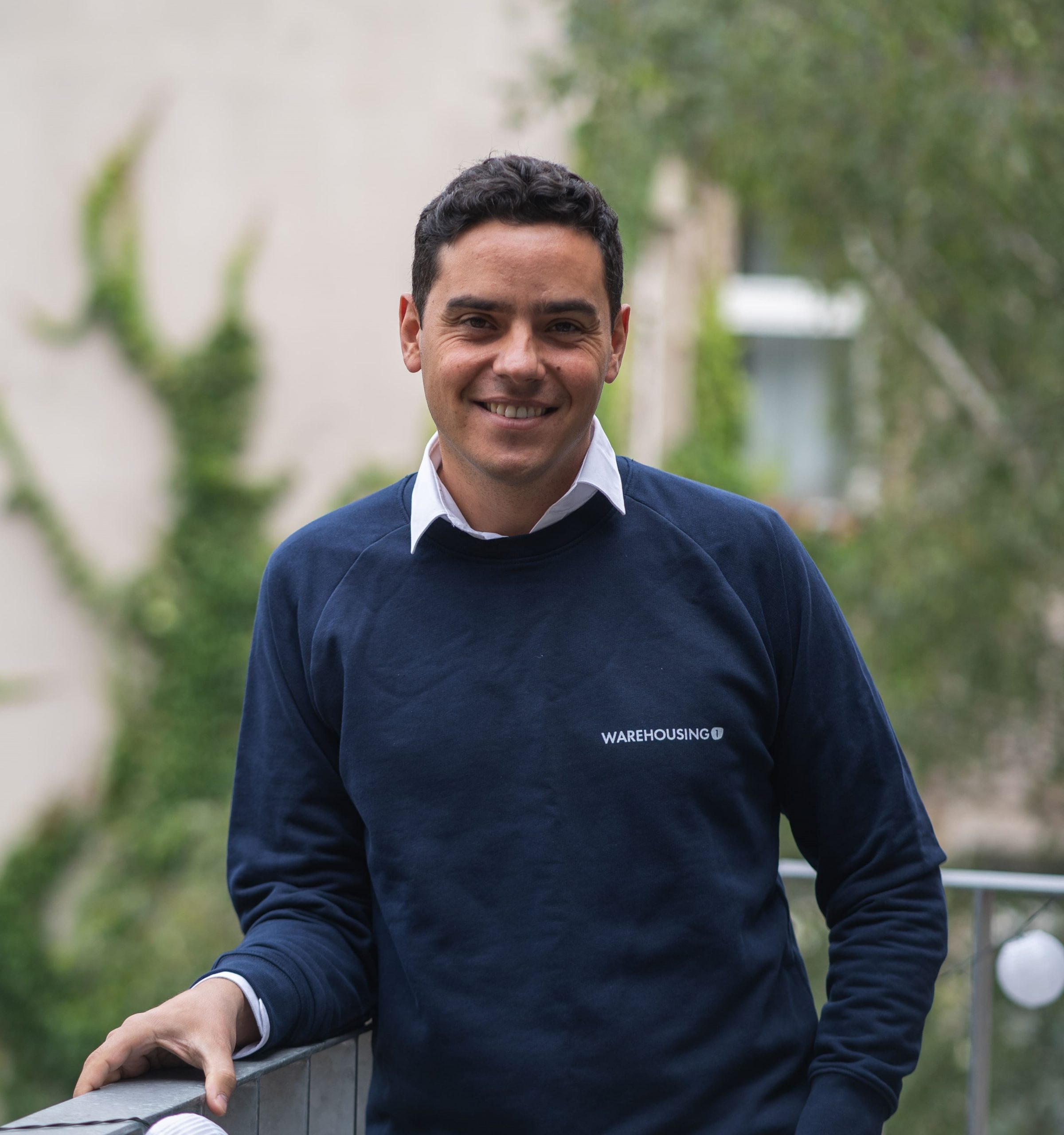 "I'm excited to join Warehousing1 at this important stage in their development. Our offerings will add further significant value to our customer's businesses. Together with the founders and the team, I will strengthen the technology focus within the organization. I am very proud to have the opportunity to contribute to the development of the best-in-class service, thereby not only fulfilling customer needs but also boost Warehousing1's growth.

Leandro Loiacono, new CTPO of Warehousing1
About Warehousing1: 
Warehousing1 is Europe's leading eCom fulfillment & warehousing network. Companies can use the innovative platform to find suitable warehouse logistics solutions at any location, manage them digitally and optimize processes efficiently by gaining real-time visibility and data transparency. Enabled by powerful cloud-based software and a broad network of high-quality warehouses, Warehousing1 offers fully flexible solutions from short-term inventory overflows up to scalable eCom fulfillment projects across multiple locations. The startup has already won numerous companies as customers as well as the support of renowned investors.